The Dating World of TFS
A downloadable game for Windows, macOS, and Linux
Hey! You! The one reading this!
Have you ever wanted to date fictional characters made by some people you like watching?
Have you wanted to look deeper into each character's personality and lore?
Are you just simply looking for a visual novel with a linear storyline for each character?
No?
Well, too bad.
Introducing "The Dating World of TFS," a fangame made by one person for TeamFourStar!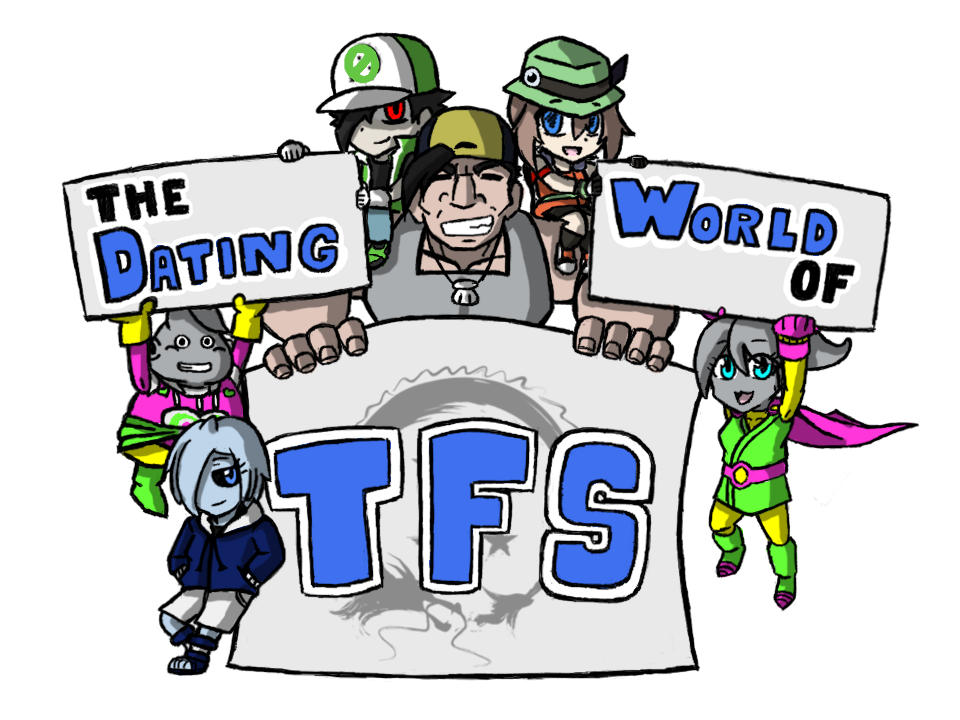 Featuring 5 characters, each with multiple "endings" and unique stories

Puddin, the Demon Demigoddess and Superheroine of Conton City
Dumplin, the Demon God Majin and Savior of Toki Toki City
LAKIGR, the Trainer who rebelled against his creators
TANTOR, the beefcake with only one word to say
Maqubi, the fedora-ed cyborg

Quarter-filled with references to other things
The little details that kind of matter, not really
Fanon stuff!
Condensed walls of text
Made entirely in Ren'py
Entirely a labor of love
1/14/2018 EDIT: AN UPDATE?!
Yeah, so... There's a new update.
Surprise!
Here's the stuff that'll be featured:
New sprites!
New minor details!
NEW TITLE SCREEN (Courtesy of @Runethe1412 on Twitter)
AN ENTIRELY NEW ROUTE!!!

Play through the route of Flanny, a forgotten sister

And I guess that's it.
NOW AVAILABLE